ABOUT US
KR Wolfe Incorporated is a Systems Integration/ Construction Services Woman Owned and Operated Small Business Enterprise. Incorporated in 2007, KR Wolfe services clients nationwide with teams of General Contracting Specialists and Systems Integration Specialists focused on constructions and proprietary systems integration within the medical, education, commercial, government and solar fields. The company is a Certified Green Professional Organization with a Masters Certification in Renewable Energy. A member of the National Association of General Contractors, KR Wolfe holds board positions on the Specialty Electrical Council and the Southern California Healthcare Committee. Certified WBENC, KR Wolfe is an active member of the Women's Business Enterprise Council and National Small Business Administration.
KR Wolfe has been qualified through the U.S. General Services Administration and holds a Facilities Maintenance and Management 03 FAC contract with the federal government specific to Smart Building Installation and Integration Services.
Excelling in the medical industry, KR Wolfe technicians are manufacturer certified to install and fully integrate operating room equipment and hospital construction projects from clean room renovations to new construction. KR Wolfe has been pre-qualified and holds contracts with Premier GPO Construction Services Division, Kaiser Permanente Construction and Facilities Management, Intermountain Healthcare, Mayo Clinic and many other specialty contractors and manufacturers servicing the medical industry. A member of ANAE, ACE, and ASHE KR Wolfe is committed to the understanding and application of technology innovation within the healthcare environment.
Our Lead technicians are hired with a minimum of 10 years audio/video, electrical, construction, and/or medical integration experience. Lead Integration Technicians are also CTS Certified as Certified Technology Specialists. Our Certification Specialist as well as Safety and Risk Manager guarantee that all of our technicians remain 100% compliant with all OSHA, manufacturer and annual training tests and certifications.
KR Wolfe stands for Quality, Understanding and Caring, Exceptional Service, SPIRIT and Trust and Integrity.
OUR MISSION
MAKING THE EQUIPMENT & TECHNOLOGY OF TOMORROW WORK TODAY
OUR VISION
TO BE THE COMPANY OF CHOICE BASED ON OUR QUALITY, VALUE AND CUSTOMER SERVICE.
OUR VALUES

QUALITY
UNDERSTANDING and CARING
EXCEPTIONAL SERVICE
SPIRIT
TRUST and INTEGRITY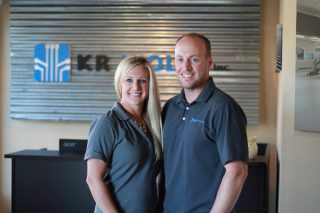 QUEST
Our goal is to conquer the unseen… We are on a QUEST: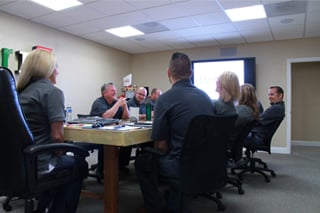 SUSTAINABILITY
KR Wolfe's commitment to the industry and sustainability is long-standing. We continue to invest in our company and our clients' future.