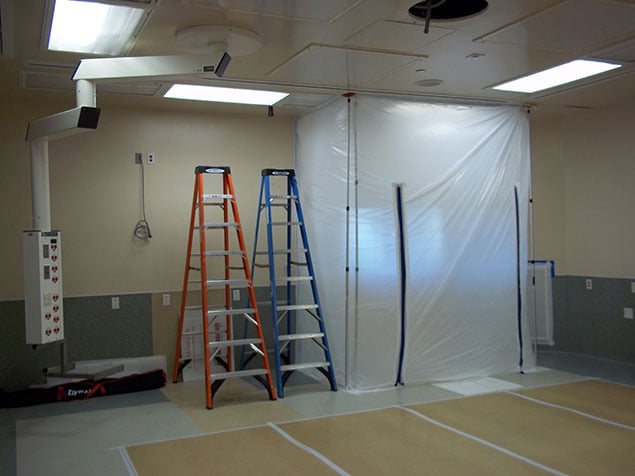 KR Wolfe has performed over 2 million dollars in construction service contracts since launching our official Construction Services division in Q3 2013. Under the management of Dan Willey, Director of Construction Services, KR Wolfe has successfully performed various size construction service opportunities at over 100 hospitals. These projects range from small retrofit opportunities to multi room complete renovation contracts. With the excitement and success of this division KR Wolfe has invested heavily in the expansion of insurance, equipment, materials, certifications, and training to support this growing division. Rachel Wolfe, President, was accepted to and attended a nine month Strategic Partnership Program hosted by Clark Construction, one of the nation's leading general

contractors. Graduating in June 2014, Rachel received continued education training by professionals in construction specific Human Resources, Insurance, Safety, Accounting, Bonding, Estimating, Project Management, and Marketing. This course provided necessary tools, documentation practices, contracts, and operating procedures KR Wolfe has implemented to maintain the highest level of professionalism and liability coverage for our clients.
KR Wolfe is proud to announce the award of our second large scale infectious control contract. Starting in September of 2013 KR Wolfe began supporting Swinerton Builders construction renovation of UCSD Hillcrest facility. This year and a half long project will continue to Q1 2015 utilizing KR Wolfe materials, equipment and staff to handle all Infectious Control efforts including negative air particulate testing through a third-party agent, abatement, construction and removal of temporary walls, and general maintenance and monitoring of facility. KR Wolfe self performs infectious control on all construction renovation projects and has now expanded this service to support large general contractors. KR Wolfe warehouses and supplies air scrubbers/negative air machines, containment carts, and all necessary containment products for these contracts.