When KR Wolfe, Inc. determined it was time to embark on a complete renovation of the company's headquarters in Lakeside, California, choosing the right construction partner was an easy decision.
As a nationwide construction services company and industry leader in renovations, systems integration, and capital equipment installation, all the required capabilities and skilled personnel were already onsite—right under our roof.
Currently, KR Wolfe's corporate offices are housed in two of three contiguous buildings owned by the company along Maine Avenue in Lakeside, CA. The goal of the renovation project is to consolidate all administrative offices into a single building, and create a modern, bright and sustainable working space that will foster an atmosphere of collaboration and teamwork for the "Wolfe Pack."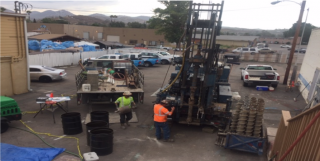 "We're very excited that this pivotal project is getting underway," said company CEO, Rachel Wolfe. "We have contracted with PGAL for the Architectural and Interior Design Services and we're extremely pleased with the initial rendering concepts and design features."
According to Wolfe, the permitting process has begun, along with some of the preliminary demolition. "We hope to have the new facility completed and move-in ready during the summer of 2020," she added.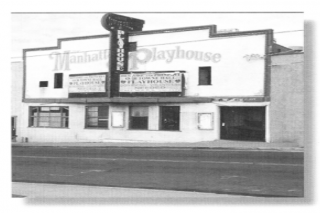 What really makes this project unique and connected to our community roots is that our new offices will be located in the Original Town Hall of Lakeside built in 1911. At that time, the Woman's League of Lakeside raised money 5 cents at a time to build the town hall while the men were at war. During our last renovations in 2015, we uncovered a time capsule with photos of the women that led the efforts as well as a ledger of every donor that gave money and a newspaper from the day they broke ground in 1911. "As a Woman-Owned Business ourselves, we love continuing the legacy of the town hall that was originally constructed by women," says Rachel Wolfe.
The existing building is approximately 4,400 sf on the street level with an additional 1,000 sf on the second floor—the beginnings of a lovely and spacious work environment. The KR Wolfe office renovation is in the beginning stages. Project updates will be released throughout the year.